Consumer behaviour is changing as Australian authorities continue the battle to control the COVID-19 pandemic with a range of travel bans, business restrictions, stay at home orders and on-again-off-again lockdowns.
Sandra Godwin reflects upon the last six months which have become unreal to so many Australians, including growers, and finds out how everyone has fared.
Panic buying ahead of the nationwide first lockdown in April focussed on products such as toilet paper, hand sanitiser, rice and pasta. Purchasing data from retailers shows the next wave included computers and coffee machines as people prepared to work from home, followed by sporting and gym equipment and games.
The biggest upticks in spending so far have been on groceries, food delivery and home improvements – both indoors and outdoors, which has delivered a silver lining for turf producers.
TurfBreed managing director Steve Burt said COVID-19 had taken a huge financial toll on many sectors, but the turf industry had fared surprisingly well.
Steve said people spending more time at home were spending more money on home improvements than they had in the past, and this was likely to continue throughout spring.
"It's been a remarkably busy period across the winter for all our growers," he said.
"There's been very strong demand for turf, particularly in Queensland, but also in New South Wales.
"With no probability of global travel in the foreseeable future, and limits on domestic travel, I think we're going to see even more expenditure on home improvements."
The boom in demand for turf has been aided by widespread good rain across the eastern states and the gradual emergence of some regions from drought.
"It was like flicking a switch when we had rain in February in Sydney," Steve said.
"And we now have Sydney dam levels that are almost at 100 per cent. So, we're back up and running, which we all should be thankful for."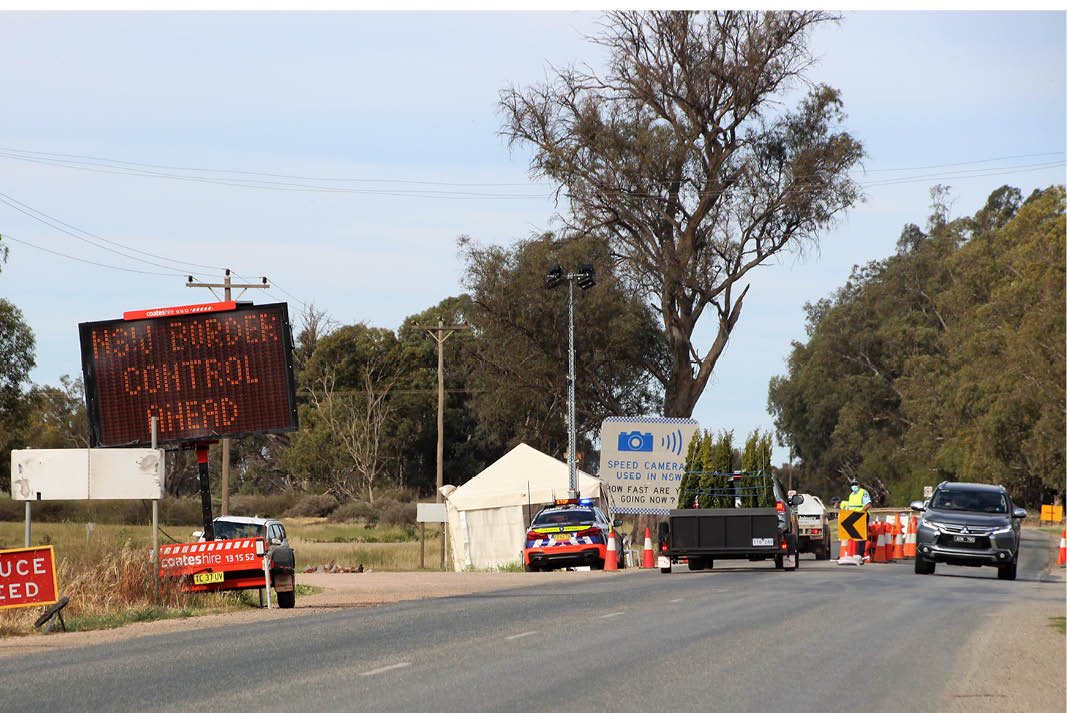 More than $320 billion in Federal Government stimulus and relief measures intended to support businesses, employees and households through the pandemic, including the JobKeeper, JobSeeker and HomeBuilder programs, loans, grants, tax relief and early access to superannuation, also are having a significant positive effect.
Steve said it was likely the Federal and State Governments would continue spending to keep the economy "bubbling along" and this would include projects beneficial to the turf industry, such as hospitals, sports grounds and major roads.
"There's still some uncertainty ahead of us because without international travel we won't have immigration, which is a significant driver for GDP and population growth," he said
"And there are some segments that have been absolutely smashed by this – the airlines, restaurants, events and tourism – so there are going to be some long-term impacts that we need to be mindful of. It's uncharted territory."
On the farm
In the meantime, most turf producers have been quick to adapt to changes in state regulations designed to keep workplaces, employees and customers safe.
The biggest challenge has been for growers whose operations straddle state borders, requiring them to monitor changes to restrictions and permits in more than one jurisdiction.  
Coastal Turf co-owner Sarah-Jane Mason (pictured) said 60 per cent of their business was in QLD – the border is 21km as the crow flies from the NSW farm at Round Mountain – so they have COVID-safe plans for both states.
Copies of the plans are always kept in the trucks, along with border passes, and drivers are equipped with gloves, sanitiser, soap, water and face masks. They've also been instructed not to come to work if they have any signs of a cold and to get tested for COVID-19.
"We've got a guy off at the moment who, in any other year, would be here," she said.
"I've got to cover a driver now for the next five days to be able to do that. But I can't be the one that spreads COVID-19 around the Gold Coast, either."
As well as frequent monitoring of numerous websites to make sure their plans and passes were up to date, Sarah-Jane said she and her workers were acting as a de facto counselling service for their clients.
"A lot of our customers can't go outside their bubble and they're getting really angry and frustrated," she said.
"As much as the guys do not want to get too close to people, they stand and listen. It takes us an extra 20 minutes to do deliveries now because people are so excited to see a person. The guys are dealing with a lot of stressed people, so we're giving them more breaks and weekends off to get their heads together, so they don't fall apart as well."
Australian Seed and Turf Farm's Paul Bardsley said major changes followed the second lockdown period in Melbourne from early August. Restrictions include no new building or landscaping projects, mandatory masks, a curfew and travel limits of 5 kilometres.
"As an agricultural business, the farm was able to continue operating but, like all businesses with more than five employees, we are required to have a COVIDSafe Plan, worker permits and implement 1.5 metre distancing, regular handwashing and face coverings," he said.
"The farm's 10 employees take breaks separately and each has been allocated their own dedicated machine or tractor."
Paul said many of the farm operations had been adjusted to minimise manual handling and contact between workers and with customers.
"We've got automated harvesters, our turf is pushed off by a forklift, and on the farm we will put pallets onto utes or trailers with the forklift," he said.
"We get people to stay in their cars or, for small orders, the customer will be in a designated area and just hand load it themselves with no one else around."
Paul said they had taken care to follow all government guidelines to ensure the business, which didn't qualify for the JobKeeper wage subsidy, could remain open. Hours have been reduced for some staff, although Paul said that was mostly because of the wet winter.
"We're grateful that we're still working," he said. "Hopefully in a few more weeks we'll get some growth, restrictions will be eased, and we'll be off and running again."
Advance Turf co-owner Joanna Hulland (pictured) said the NSW Government decision to close the border with Victoria on July 8 had caused a great deal of angst and confusion.
The NSW farm is less than 8km from the Victorian border at Swan Hill and 98 per cent of sales are to Victorian customers – 60 per cent of them in Melbourne.
Initially, one of their workers, who lives in NSW and works on the turf farm but also manages sheep and cattle on the Hulland family's farm in the Victorian Mallee, was required by her permit to self-isolate for 14 days after each visit.
"She was not allowed to go and buy groceries in NSW or Victoria," Joanna said.
Since then, the NSW Government has changed the boundaries of border zones and border regions, created lists of permitted postcodes and permitted workers, and stationed police at border checkpoints to ensure those passing through have the right entry permits.
As well as having a Victorian COVID-19 Safe Plan, NSW COVID-19 Safety Plan and critical services permits for agriculture and freight, Joanna said they had provided masks to all workers and made sure there were always spares in all vehicles. The masks are not needed on the farm but are mandatory once people reach Victoria.
For Swan Hill customers, who are no longer able to drive to the farm to collect their turf, Joanna said they had taken to putting one or two pallets on a trailer, leaving it behind and returning to collect the empty trailer later or the next day.
"We're cleaning shared areas as much as possible, but we're not fanatical about it, because there's just no cases," Joanna said.
"Swan Hill's had five cases all up and I think most of them were actually people that were living in Melbourne that had a Swan Hill address. And there's been no cases whatsoever in our shire, Murray River Council."