TurfBreed has rolled out it's inaugural Phone Sales Training Program in Queensland led by QLD's Business Development Manager Daniel Pieper with initial assistance from creator Mandy Johnson.
Many growers may be familiar with Mandy Johnson (pictured below), Business Strategist and Executive Educator, who was a keynote speaker at TurfBreed's National Grower Conference in 2019 where she spoke about building and retaining a high-performance workplace.
Well that is exactly what the Phone Sales Training Program is about with the goal being to help growers maximise sales value and volumes, says Daniel Pieper (pictured above left).
"Mandy is an educator across industries focusing on how to deal with people better to build more successful businesses – for instance in February she travelled around Victoria for Dairy Australia, teaching farmers more effective people skills," Dan explained.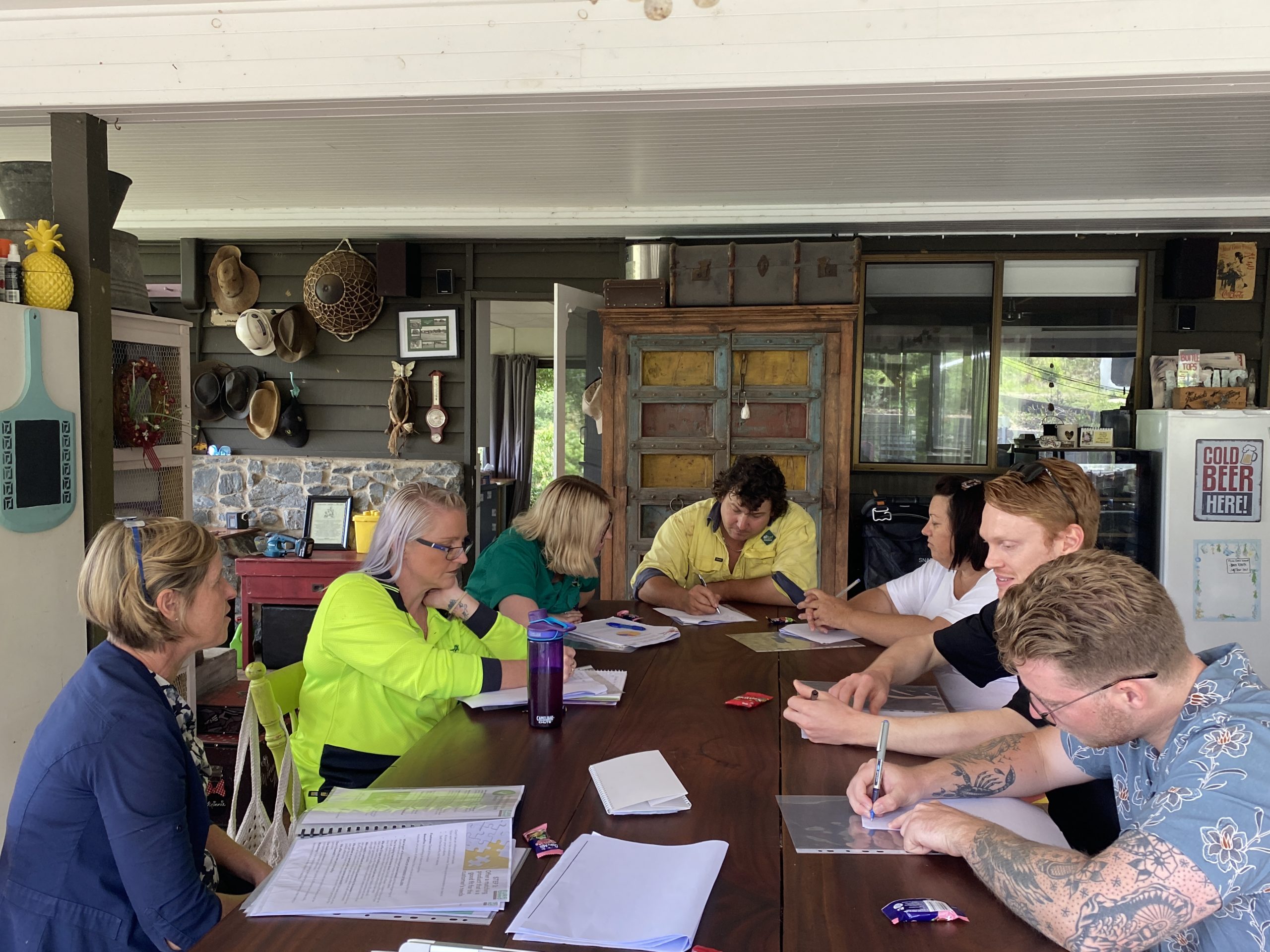 The program kicked off in southern QLD earlier this month with Dan recently travelling to Townsville and Cairns to deliver it to TurfBreed's northern growers.
"So far the Program has been embraced by all those attending as they see the benefits in what we teach them and the tools we offer them to make phone sales more effective and efficient," he said.
The main impetus behind developing the Program was from growers asking for sales training support.
"TurfBreed wants our growers to achieve not only better sale conversions but better outcomes with sales," Dan said.
Dan added that the other impetus was from the results of a commissioned National Market Mystery Shopper Survey, earlier this year, where cold calls were made to 101 growers and suppliers across the Country as well as some competitors.
The independent researcher, who knew nothing about turf, was briefed to cold call farms with the opening introduction: "Hi, I'm calling regarding turf for my home.  I have 125 metres (m) I need to cover (25m front and 100m back).  Don't know much about turf, so I'm after some advice and pricing."
Phone etiquette, a lack of consistent description of the features and benefits of our varieties and a rush to sell based on price rather than value were all identified as concerns from this independent survey.
Today Mandy Johnson has created and customised a training program specifically for TurfBreed growers which encompasses five steps to successful phone sales.
These five steps encompass:
Making a great first impression.
Asking good questions to find out exactly what the customer wants.
Offering a matching product that fits the customer's needs.
Testing the waters to see if the customer likes what you have recommended.
Completing the sale/getting contact details for follow-up information.
Dan is now starting to roll the Program out to the rest of the Country. TurfBreed will keep you abreast of all details or if you have any questions contact your Business Development Manager.